Correct
Advanced Skincare to Improve Specific Skin Concerns
SkinCeuticals CORRECT products combine anti-aging, clarifying, moisturizing, and exfoliating ingredients to address a wide array of skin concerns including the appearance of wrinkles, discoloration, blemishes, and more. When used regularly, these targeted products help restore a healthier and more youthful appearance.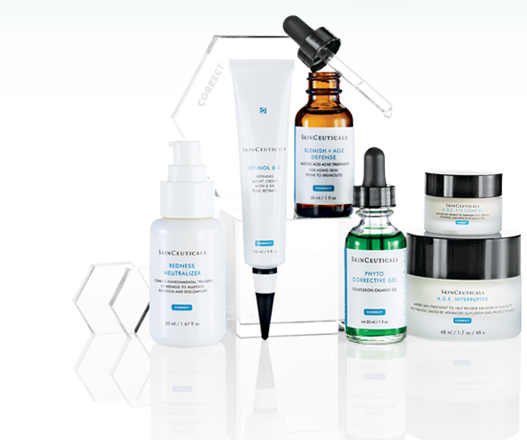 Cooling fluid body treatment to help tighten and firm the appearance of skin.

Gel treatment for the body exfoliates and hydrates simultaneously to resurface dull, rough skin.

Body treatment that brightens the appearance of skin with age spots.