Correct
Advanced Skincare to Improve Specific Skin Concerns
SkinCeuticals CORRECT products combine anti-aging, clarifying, moisturizing, and exfoliating ingredients to address a wide array of skin concerns including the appearance of wrinkles, discoloration, blemishes, and more. When used regularly, these targeted products help restore a healthier and more youthful appearance.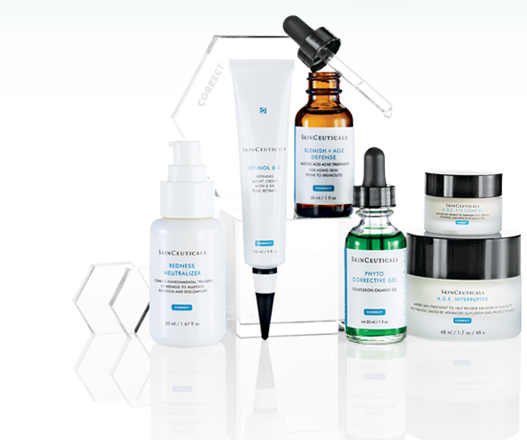 This oil-free serum simultaneously exfoliates skin and replenishes moisture for radiant, smooth skin.

A daily multi-action lightweight lotion that reduces the appearance of stubborn skin discoloration and improves skin tone

Emollient treatment helps improve environmental damage, while smoothing and refining the lips surface.