Correct
Advanced Skincare to Improve Specific Skin Concerns
SkinCeuticals CORRECT products combine anti-aging, clarifying, moisturizing, and exfoliating ingredients to address a wide array of skin concerns including the appearance of wrinkles, discoloration, blemishes, and more. When used regularly, these targeted products help restore a healthier and more youthful appearance.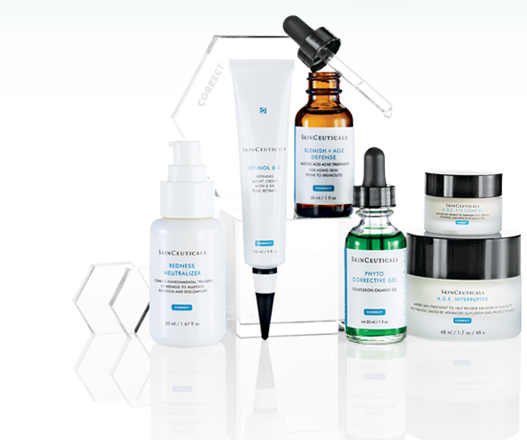 Items 25-27 of 27
Page
You're currently reading page

3
A comprehensive daily emulsion formulated to improve the appearance of early signs of aging.

Concentrated facial cream with pure retinol improves the appearance of visible signs of aging and pores while minimizing breakouts.

Nighttime glycolic acid cream delivers a true 10% glycolic acid value to promote cellular turnover for healthy, glowing skin.
Items 25-27 of 27
Page
You're currently reading page

3